You are here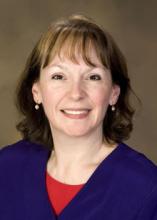 Dr. Restifo is Professor of Neurology, Neuroscience, and Cellular & Molecular Medicine.  Dr. Restifo's research activities include:
understanding the genetic control of brain development and neuronal plasticity;

drug discovery to make intellectual disabilities and autism treatable with safe and effective medications;
molecular diagnosis of neurogenetic disorders;
exploration of neurotoxicity of commonly used prescription drugs; and
technology development to enhance neuroscience research.
Education
Degrees:
MD: Medical Scientist Training Program, University of Pennsylvania, Philadelphia, PA
PhD: Medical Scientist Training Program, University of Pennsylvania, Philadelphia, PA
Internship:
Internal Medicine, Morristown Memorial Hospital, Morristown, NJ
Residency:
Neurology, Harvard-Longwood Neurology, Harvard Medical School, Boston, MA
Fellowship:
Neurology, Harvard Medical School, Boston, MA
Selected Publications
Veeramah KR, Johnstone L, Karafet TM, Wolf D, Sprissler R, Salogiannis J, Barth-Maron A, Greenberg ME, Stuhlmann T, Weinert S, Jentsch TJ, Pazzi M, Restifo LL, Talwar D, Erickson RP, Hammer MF. Exome sequencing reveals new causal mutations in children with epileptic encephalopathies. Epilepsia. 2013;54:1270–1281.
Kraft R, Kahn A, Medina-Franco JL, Orlowski ML, Baynes C, López-Vallejo F, Barnard K, Maggiora GM, Restifo LL. A cell-based fascin bioassay identifies compounds with potential anti-metastasis or cognition-enhancing functions. Dis. Model. Mech. 2013;6:217–235.
Veeramah KR, O'Brien JE, Meisler MH, Cheng X, Dib-Hajj SD, Waxman SG, Talwar D, Girirajan S, Eichler EE, Restifo LL, Erickson RP, Hammer MF. De novo pathogenic SCN8A mutation identified by whole-genome sequencing of a family quartet affected by infantile epileptic encephalopathy and SUDEP. Am. J. Hum. Genet. 2012;90:502–510.
Spokony RF, Restifo LL. Broad Complex isoforms have unique distributions during central nervous system metamorphosis in Drosophila melanogaster. J. Comp. Neurol. 2009;517:15–36.
Spokony RF, Restifo LL. Anciently duplicated Broad Complex exons have distinct temporal functions during tissue morphogenesis. Dev. Genes Evol. 2007;217:499–513.
Narro ML, Yang F, Kraft R, Wenk C, Efrat A, Restifo LL. NeuronMetrics: software for semi-automated processing of cultured neuron images. Brain Res. 2007;1138:57–75.
Kraft R, Escobar MM, Narro ML, Kurtis JL, Efrat A, Barnard K, Restifo LL. Phenotypes of Drosophila brain neurons in primary culture reveal a role for fascin in neurite shape and trajectory. J. Neurosci. Off. J. Soc. Neurosci. 2006;26:8734–8747.
Warren JT, Yerushalmi Y, Shimell MJ, O'Connor MB, Restifo LL, Gilbert LI. Discrete pulses of molting hormone, 20-hydroxyecdysone, during late larval development of Drosophila melanogaster: correlations with changes in gene activity. Dev. Dyn. Off. Publ. Am. Assoc. Anat. 2006;235:315–326.
Wilson TG, Yerushalmi Y, Donnell DM, Restifo LL. Interaction between hormonal signaling pathways in Drosophila melanogaster as revealed by genetic interaction between methoprene-tolerant and broad-complex. Genetics. 2006;172:253–264.
Consoulas C, Levine RB, Restifo LL. The steroid hormone-regulated gene Broad Complex is required for dendritic growth of motoneurons during metamorphosis of Drosophila. J. Comp. Neurol. 2005;485:321–337.