You are here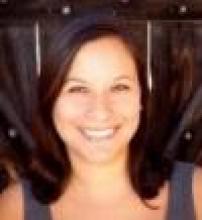 Dr. Menchola is an Assistant Professor in the Departments of Psychiatry and Neurology. She is a recipient of the University of Arizona President's Award for Outstanding Academic Research and Community Service.
Selected Publications
Kaszniak AW, Menchola M. Behavioral neuroscience of emotion in aging. Curr. Top. Behav. Neurosci. 2012;10:51–66.
Menchola M, Arkowitz HS, Burke BL. Efficacy of self-administered treatments for depression and anxiety. Prof. Psychol. Res. Pract. 2007;38:421–429.
Burke BL, Arkowitz H, Menchola M. The efficacy of motivational interviewing: a meta-analysis of controlled clinical trials. J. Consult. Clin. Psychol. 2003;71:843–861.